Transformational Coach Training & Business Accelerator
Learn The Skills You Need To Build a Thriving Coaching Business That Generates Transformational Change For Your Clients
Your Coaching Future Starts Here…
At Paseda360, we're passionate about helping you to succeed in your coaching career. Not only can you learn the skills you need to provide clients with a whole spectrum coaching method that creates transformational change fast, but we'll support you in learning the skills you need to build a successful coaching career too.
Step One of Your Coach Training
Advanced Practitioner Certificate, Transformational Coaching
Learn a comprehensive coaching method that enables you to support your clients through their whole coaching journey, creating transformational change.
This groundbreaking coaching method combines the most effective coaching practices, that Angela has seen work time and time again with her clients, with Limitless Light Therapy, an ACCPH-accredited neuro-scientific method to identify and reprogram limiting beliefs and Havening Techniques to neutralize trauma and regulate the stress response.
Organisations…
click here
to find out more about booking multiple places for your people
Step Two of Your Coach Training
Master Practitioner Diploma, Transformational Coaching
Further develop your skills as a Paseda360 practitioner and develop a deeper understanding of the methodology, so you can continue your professional development and generate meaningful results for your clients.
The Master Practitioner Diploma builds on your existing knowledge of the Paseda360 method, delving deep into the methodology and continuing to develop the skills that allow you to serve your clients and facilitate transformation in their lives. You'll learn how to guide your clients to uncover the true version of themselves, build self-trust and unleash their potential. As well as acquire a deeper understanding of how the Paseda360 method works and gain further competence and confidence in delivering it to high-performing clients.
Organisations…
click here
to find out more about booking multiple places for your people
Start & Grow Your Coaching Business
The Business Accelerator - Business Training For Coaches
Get your coaching business off to a successful start and learn the skills and practices you need to implement to find clients, keep clients and grow your coaching business to success.
If you want your coaching career to be a success you need to be a good coach, but you also need to know how to run a business. The Business Accelerator Course is a business course specifically designed for coaches to give you the business skills you need to succeed.
Why Train With Paseda360?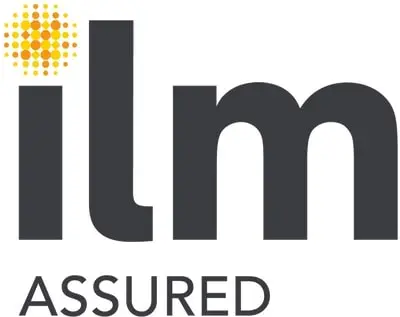 Accredited, High-Quality Training & Support
Developed by leading coach, Angela Cox, our training programmes are the highest quality coaching training available. We're accredited by the ILM & ACCPH, so you can be sure you're getting quality, professional training that will help you move forward in your coaching career.
The ONLY Training Provider For Limitless Light Therapy
Created by Angela Cox herself and accredited by ACCPH, this neuroscience technique gives you the tools you need to completely eliminate blocks and neutralise trauma. You cannot learn this transformational method anywhere else.
Supporting You In Building A Successful Coaching Career
Many coach training providers just teach you coaching tools and techniques but leave you on your own when it comes to building your business. At Paseda360 we're here to help you develop your coaching skills and build a thriving coaching career that pays you what you're worth.
Over £120,000 Worth of Coaching Training For Less Than £4000
Paseda360 creator, Angela Cox, spent over £120,000 and more than 700 hours developing her skills as a coach. For the past 15 years, she's worked with over 3000 clients, testing and defining the perfect coaching method, so you can generate the same results for a more affordable investment.
Tried & Tested With Proven Results
Paseda360 has been developed through Angela's work with over 3000 clients. It's been proven to generate transformational results, giving you a step-by-step framework through which to coach and giving your clients the whole-person support they really want and need to succeed.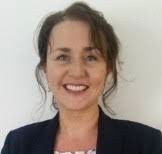 Eleanor Foley
"Definitely the most practical, consumable and all round applicable coaching course you can possibly take. It takes the best of the full spectrum of coaching to provide you with the tools you can use to really help a client become unstuck and move forward in their lives. Invest in yourself as a coach and do yourself a favor, pick this course, it is absolutely fantastic, you will be blown away and it will change your own life as well as so many others. Could not recommend Paseda360 enough !!"
Need a Little Help Choosing The Right Course For You?
If you've got any questions or you'd like some advice on which training course is right for you, get in touch and we'll be happy to help