Discover
The 7 Secrets
To Becoming A Six Figure Coach
Without Spending £s on Ads!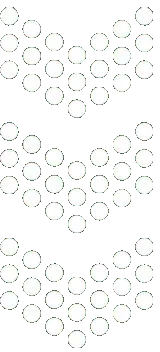 Are you a coach struggling to reach the
six-figure
mark?
Do you find yourself investing in expensive marketing campaigns that yield little to no results?
It's a common struggle, and many coaches feel deflated, even considering giving up on their dreams and returning to the 9-5!
But what if there was a way to turn it all around?
What if you could unlock the secrets to becoming a highly successful six-figure coach without spending a fortune on ads?
Most coaches face the same challenges: they can't seem to break through the income barrier.
They're constantly searching for the right marketing strategy, spending hard-earned money on campaigns that fail to deliver the desired results.
The result?
🙁 a lack of clients
🙁 dwindling profits
🙁 frustration
🙁 comparisonitis
🙁 wanting to give up
It's time to break free from this cycle.
Meet Angela Cox, a Master Coach and ACCPH & AC Fellow, and former Corporate Strategist, who has cracked the code to achieving six-figure success without spending cash on ads.
With over £120k invested in her training and development, including prestigious institutions like Kings College London and Cambridge University, Angela has gained over a dozen accreditations and worked with clients worldwide. Her revolutionary coaching approach, Paseda360 has garnered her a loyal following and countless happy clients.
Angela Cox has discovered the secrets to generating a six-figure revenue while maintaining high profits and client satisfaction.
In this exclusive 60-minute webinar, Angela will reveal the seven secrets that will transform your coaching business.
Are you ready to learn the strategies that will take your coaching career to new heights?
By attending this webinar, you will:
Gain insider knowledge on how to become a six-figure coach without spending a single penny on ads.
Unlock the strategies to attract high-paying clients consistently.
Discover the secrets to generating a sustainable income while maximising your profits.
Learn how to leverage Angela's proven coaching approach to create countless happy clients.
Receive actionable tips and techniques to implement immediately in your own coaching business.
Gain access to Angela's wealth of experience and expertise, accumulated through almost 5000 coaching hours.
Position yourself as an authentic authority and elevate your professional reputation without becoming a 'know it all'
The Seven Secrets to Becoming a Six Figure Coach
Date: 31st May
Time: 13.00 (UK)
Duration: 60 minutes
Don't miss out on this transformative opportunity! Seize your chance to learn from Angela Cox, a true industry expert who has been there and done it. Reserve your spot now by clicking the button below. Space is limited, so act fast!
Deciding to join the PASEDA360 Practitioner was my best decision this year. The course is a blend of online, virtual and in-person learning and the set up of our WhatsApp group means we can get to know each other in our cohort and support each other along the journey. This is more than just a coaching course!
Angela and her team have really thought about each module both in content and set up and it's addictive learning! Each module is broken down into manageable sections which are easy to absorb. Alongside recommended books, it's rich in content & learning. If you're not already a coach and thinking about a career change, this is a brilliant course! I'm enjoying every minute of it and am growing into the possibilities & confidence PASEDA360 brings.
Nicky Sharp
Advanced Practitioner Transformational Coaching Certificate
Angela is an outstanding trainer, she delivers engaging training which motivates and encourages audience members to get involved. As a training professional with over 30 years in the industry I wouldn't hesitate in working with Angela in a heartbeat. She represents all things positive that are needed in the training industry. I guarantee you will love any training that Angela and her team delivers.
Ralph Moody
Target Training
If you're tired of struggling to reach six figures as a coach and want to discover the proven strategies that Angela Cox has mastered, then this webinar is for you. Take control of your coaching career, unlock your earning potential, and start living the life you've always dreamed of.
Click the button below to secure your spot now!